LUX-IMS: Your partner for the installation, maintenance, modernization and relocation of injection molding machines
LUX-IMS SÀRL
founded in Luxembourg 2010 is a service company specialized on
injection Molding machines operating

worldwide

.
Our area of operations covers injection molding machines and industrial services with highly qualified people and longtime experience in injection molding machines.
Our focus is quality and customer satisfaction.
A vital factor in the competitiveness of an injection moulder is plant availability.
This is influenced primairly by maintenance.
Our teams can setup and facilitate a semi-annual or annual preventive maintenance that includes machine reliability analyses, inspection « mechanical, hydraulical, electrical », levelling, calibration, safety inspection and provide recommandations for corrective actions.
The so-called preventive maintenance helps you extend the life of your capital investements, improve the availability of your machinery, such as sudden stops caused by the fault into a predictable and can be planned downtime to repair.
Refurbishing and/or renovation of older or damaged equipment to bring it to a better workable and looking condition.
Over time the efficiency of any Injection molding machine will reduce.
This reduction in efficiency is inevitable as key components wear to the point that they are no longer within their design tolerance, this need lead to heavy investement in new machinery.
Lux-IMS regulary refurbishes injection molding machines all over the world.
We can carry out a machine audit on-site, and provide a budget quote for refurbishment.
Upon acceptance, we strip down the machine replace or repair all worn parts and generally bring your machine back in live with is original operating specifications.
Relocation / New equipment
Injection molding machinery relocation requires experience, skilled workforce and approach.
Lux-IMS is a specialized company with many years of experience working only on injection molding machines.
We can move your IMM from on part of your operations to another and worldwide.
Our scope includes also installation of new machines and equipment.
Ownership of the complete relocation project includes :
Machine audit before disassembly
Dismantling
Transportation
Overseas packing
Installation
Levelling
Refurbishments if required
Start-up
Are you looking for spare parts for your machines?
Leave us your contact information and our team of professionals will contact you as soon as possible.
Our Projects 
*Required fields
Rest assured, your request is free and without obligation.
LUX-IMS SÀRL
Contact information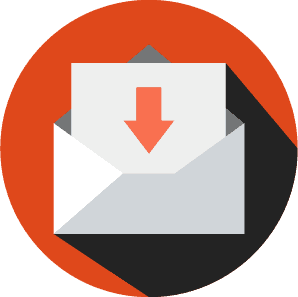 LUX-IMS SÀRL
30, ZONE D'ACTIVITÉ ÉCONOMIQUE « LE TRIANGLE VERT »
L-5691 ELLANGE
We speak
Opening hours
From Monday to Friday
08:00 – 17:00
Saturday and Sunday
Closed